QED faculty are leading efforts to develop training courses for education officers and specialists on behalf of the U.S. Agency for International Development (USAID).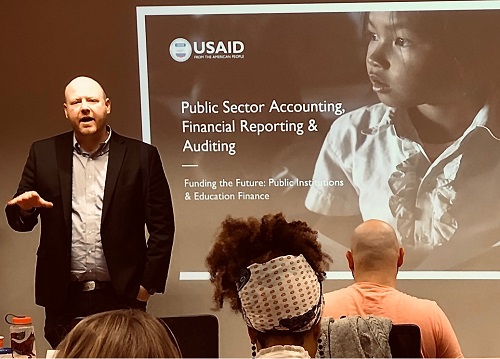 The courses provide agency staff with detailed knowledge of education funding systems, including public and private financing options, public financial management, and blended financing for projects and programs.
The USAID operates in over 100 countries with the mandate to save lives, reduce poverty, strengthen democratic governance and help people progress beyond assistance.
Christopher Cotton, Professor and Jarislowsky-Deutsch Chair, is the team leader and Senior Education and Finance Expert.  The team includes experts from USAID, Integra LLC, and Kingston-based Limestone Analytics.
Bahman Kashi, President of Limestone Analytics and Adjunct Assistant Professor, is Senior Economist on the pilot project. He is developing a course on private and innovative finance options. 
A week-long course on public financial management for the education sector was piloted in Washington D.C. earlier this month. Several other training sessions will be piloted in 2020 before the program is rolled out to USAID field missions around the world.