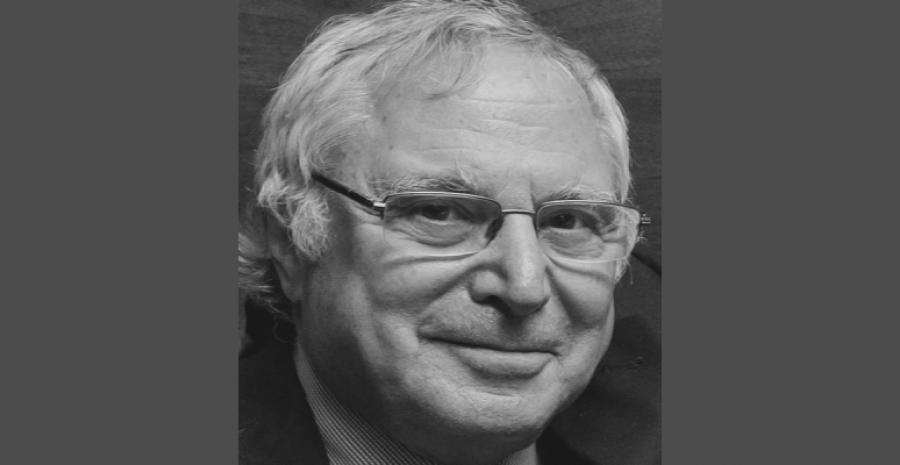 Frank Lewis, Emeritus Professor of Economics at Queen's University, died of pancreatic cancer on March 14th, 2018 at the age of 71.
In his memory, and on behalf of his family, friends, colleagues and former students, the Department of Economics at Queen's is establishing the Frank David Lewis Memorial Fund. The fund will provide financial resources to support research and teaching in economic history at Queen's, with a focus on supporting the work of graduate students and other young scholars.
Frank and the QED
Frank graduated from McGill University in 1967, then completed his doctorate in economics under the supervision of Stanley Engerman at the University of Rochester.
In 1972, he accepted a position in QED where he spent his 45-year career. Frank was one of Canada's preeminent economic historians and played a pioneering role in the application of economic theory and empirical techniques to the study of Canada's past.
Frank was a devoted teacher and mentor to generations of young economists. Because economic history is a core requirement for economics majors at Queen's, virtually every student who graduated in economics in the past 45 years was taught by Frank.
Like his research, Frank's classes emphasized theoretical rigour and empirical exactitude. In recognition of his contributions to teaching, Frank was awarded the Jonathan Hughes Prize by the Economic History Association in 2016.
After formally retiring at the age of 70, and in the remaining months of his life, Frank remained actively involved in research, publishing two academic articles and providing expert assistance to the Indigenous and Crown parties in a significant case involving 1850 treaties.
As ever, Frank was a large presence within the department, meeting frequently with graduate students, attending seminars and faculty lunches, always with his keen intellect and good humour.
His Research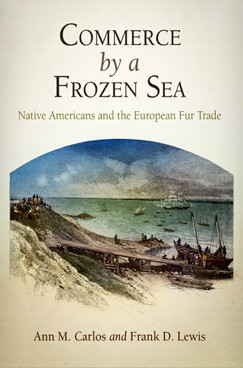 In his early research on the Canadian 'wheat boom', Frank examined questions related to farm settlement on the prairies, the efficiency of agriculture in Lower Canada, and the development of the economy of Upper Canada.
He wrote a series of influential papers with Ann Carlos (University of Colorado Boulder) which examined the impact of the commercial fur trade on indigenous peoples.
This work culminated in their book, Commerce by a Frozen Sea. His most recent research brought a new perspective to another fundamental question in Canadian economic history: who chose to immigrate to Canada?
Frank's work, with his meticulous attention to theory and data, brought new insights into fundamental topics and unsettled questions in economic history and sometimes changed our understanding of events in Canada's past.
His research was published in the Journal of Economic History, Explorations in Economic History, Journal of Political Economy, and American Economic Review, and was prominent in a long list of book chapters and editorial contributions. Frank was recognized as a Research Associate of the National Bureau of Economic Research and was awarded the Harry Johnson Prize for the best paper in the Canadian Journal of Economics in 1999.
 
His Legacy
Frank had a significant impact on the economic history community and profession in Canada and beyond. He directly influenced and mentored a nearly inclusive list of Canadian economic historians. He made substantive and lasting contributions to the success and growth of the Canadian economic history study group (CNEH).
His presence at conferences consistently brought a first-rate academic mind to bear on the papers he discussed. To so many in the community of economic historians across North America, Frank was more than a colleague and mentor, he was a great friend. When economic history meetings were held at Queen's – as they often were – Frank relished the opportunity to host dinner at his home for this community of friends he so enjoyed.
Frank Lewis leaves behind an academic community richer for having known and worked with him, as well as generations of students who benefited from his exacting standards and deep commitment to their education. As one close colleague noted: "With his intellect, wit, and at times his iron will, Frank showed us all how to be better academics, more honest and uncompromising researchers, and more thoughtful teachers." He gave to his students, co-authors and colleagues a crystal-clear sense of what it meant to be the best that they could be, and to have fun doing so!
Purpose of the Fund
In his long career at Queen's, Frank directly influenced, encouraged and fostered generations of economic historians. It is fitting that the funds from this fund be used to facilitate the economic history research of students and junior professors by:
Contributing to the costs of attending workshops and conferences in economic history  
Helping cover the costs of books and other research materials  
Supporting the research costs of graduate student and faculty working in economic history  
Providing direct support to graduate students who are working on topics in economic history  
Supporting other needs, consistent with the purpose of this Fund, as determined by the Head of the Department of Economics  
How to Support the Fund
You can support the Frank David Lewis Memorial Fund in a number of ways:
Give online at www.givetoqueens.ca/LewisMemorialFund  
Give over the phone through the Office of Advancement at 1-800-267-7837  
Mail a cheque to the following: Queen's University Attn: Department of Economics - Frank Lewis Memorial Fund Robert Sutherland Hall Room 530 Kingston, ON Canada K7L 2P1